"ALL ABOUT ME" CONCEPT MAP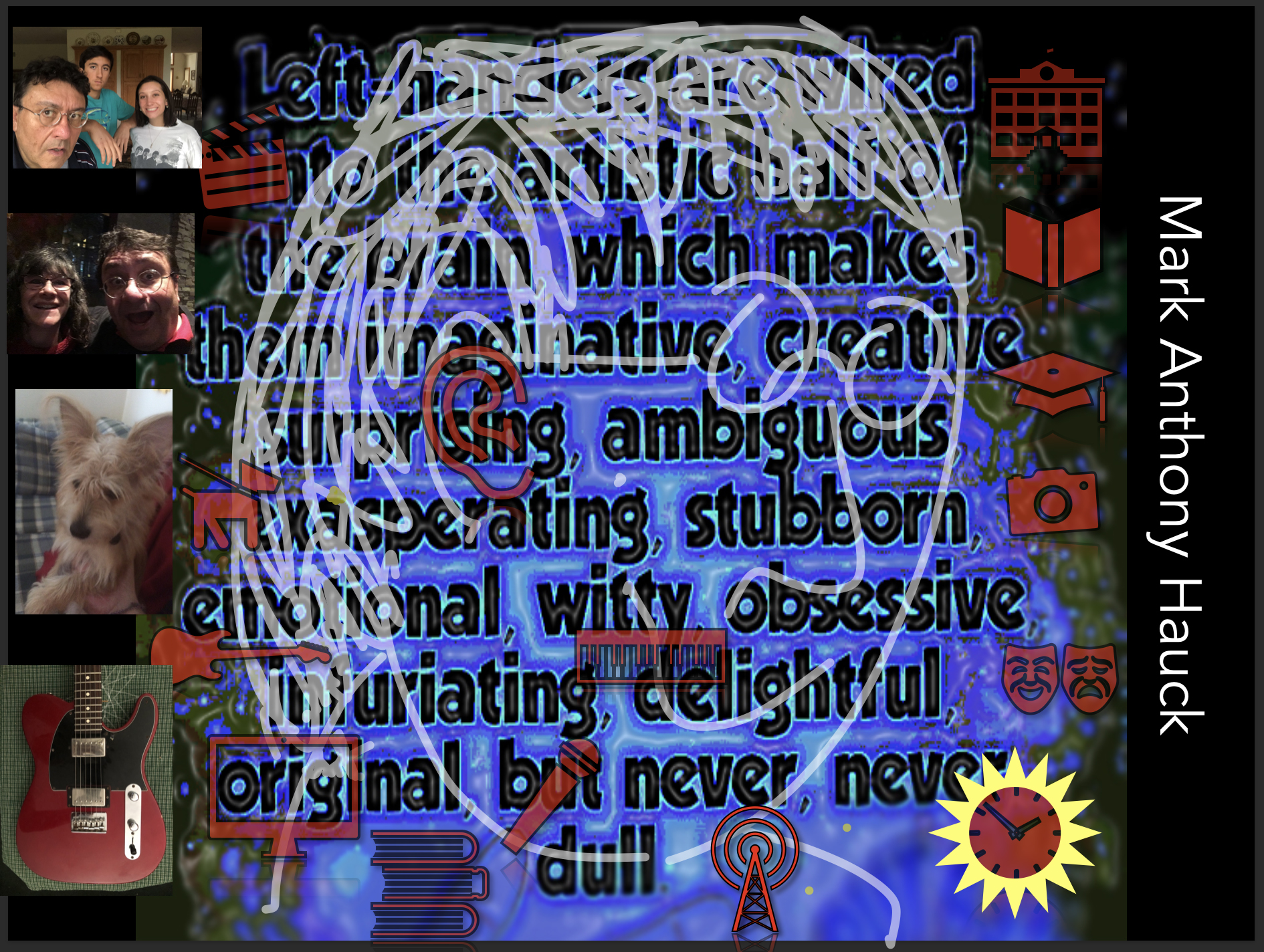 W H A T ?
One of the aspects of being a special education teacher is the opportunity to celebrate the uniqueness of each student. Many of them came from environments where their unique qualities were not always appreciated or properly acknowledged by their peers or adults. Personally, I'm right at home with my students because I, too, know what it's like to feel that way. This concept map was created with a combined use of Keynote and Photoshop. It's a personal statement that's made with both images and text. It became more of an issue of what to leave out, rather than what to include in the final version. My concept map is well represented by all of my primary interests in life. The cartoonish rendering of me is a quite accurate as far as how I see myself. I'm careful not to appear as too serious, although in private, I can be quite the opposite.
S O W H A T ?
This project aligns with ISTE standard 3c: Students curate information from digital resources using a variety of tools and methods to create collections of artifacts that demonstrate meaningful connections or conclusions. The objective of this lesson would be for the students to assemble a variety of images, symbols, and text to answer this essential question "Who am I?," using the computer and ( ) software. A project like this may present some challenges to some students unfamilar with the software being used. A group lesson would be of benefit, perhaps even to include an introduction or refresher on how to retrieve and download images from the internet using a web browser. To complete the lesson, some individual 1:1 attention may be required to assist students having difficulty managing the software's controls
N O W W H A T ?
This would logically seem like an appropriate activity for the beginning of the school year, especially in a classroom with new faces among peers and quite possibly, the classroom teacher. The activity also provides a fine opportunity for classroom sharing, helping students to build self-confidence when presenting their work to others. The individual slides of this project if generated in Keynote, could be printed out and posted on a bulletin board. For the beginning of the year, this would provide a good visual of student progress for events like parent's night.
C O N T E N T